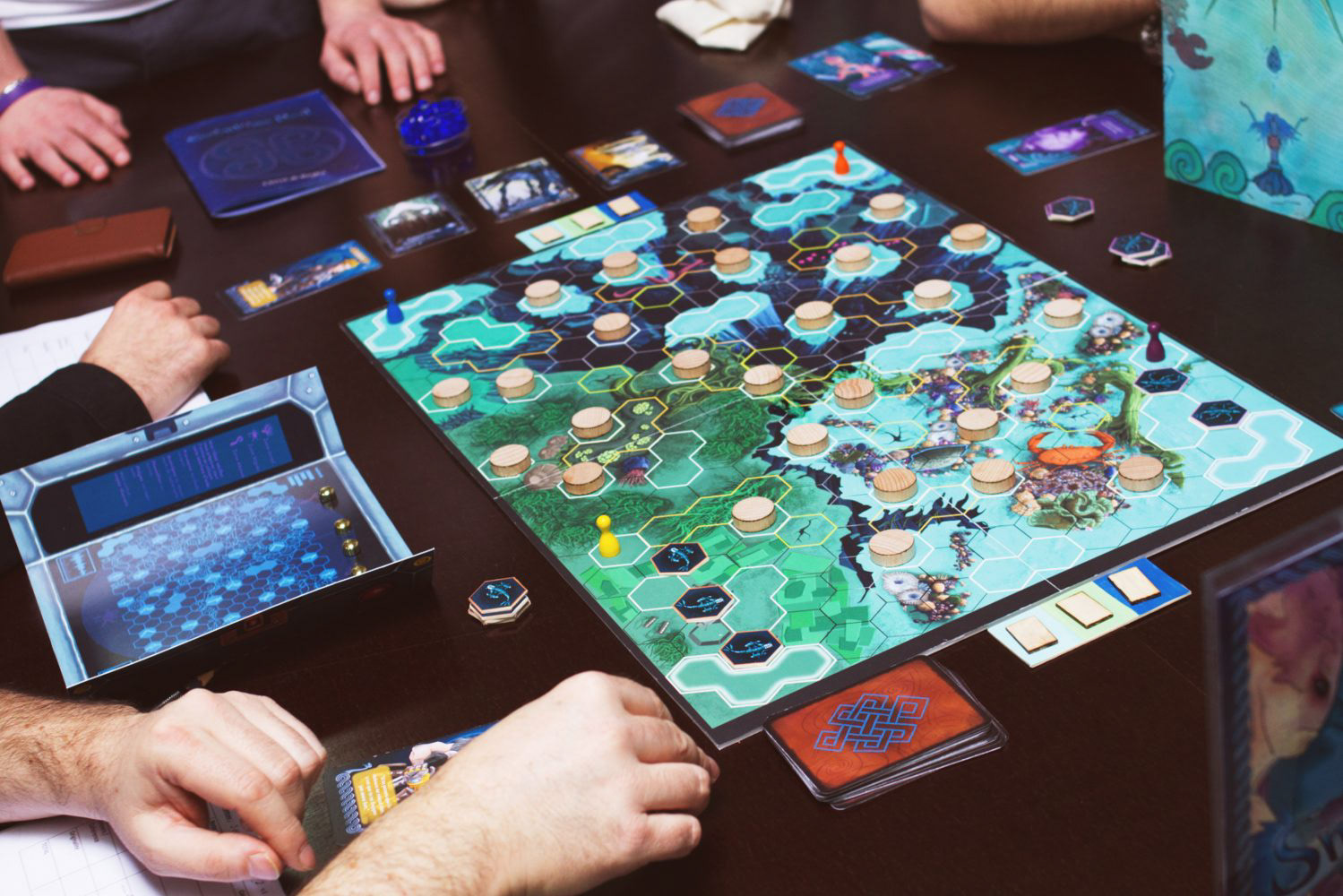 SwimKing Pool is a 2 v 2 players board game.
Two teams have to fight each other for ressources and flight out before the end of the world !

Student project realised in 3 months.
PERSONAL RESPONSIBILITIES
- Board Design
- Game Design of the movement mechanics
I was task to prototype the board layout and the movement mechanics. When event cards were added, we had to find their relationship with these mechanics.